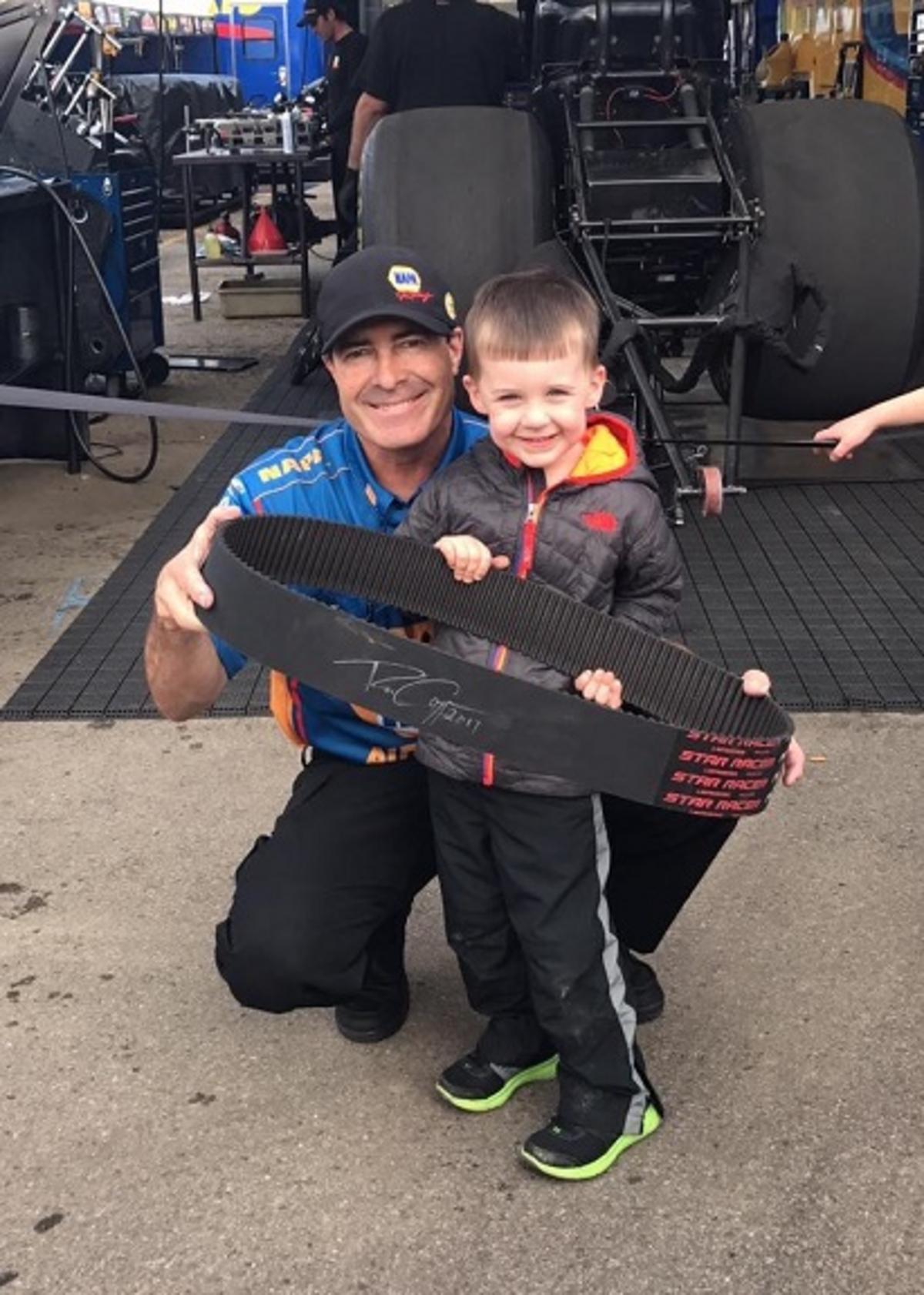 Ron Capps knows the right choice when it comes to winning a championship...
Winning a championship is no easy task that is why every part on that race car needs to be the best and Ron knows it! His DSR owned and tuned Nitro Funny Car is no doubt one of the most powerful cars on the circuit and he has won for races in a row to prove it, but then again, every DSR car has the same ability to win time and time again. We would like to take all the credit for the success of the DSR race teams but our Star Racer product is only a piece in puzzle that makes the whole combination work but rest assured it does play a major part in making sure those cars make it under power to the finish line every time and that is something our supercharger belt competitor can't say!
To date we have almost every Top Fuel and Funny Car running the Speed City "Star Racer Plus" Supercharger belt and it is easy to tell which ones...Just look in the winner's circle at every event!!
Star Racer Supercharger belts are also winning races in Top Alcohol, Pro Mod, Boats, Sand Drags and almost in every blown application across the globe.