Wednesday, February 01 2017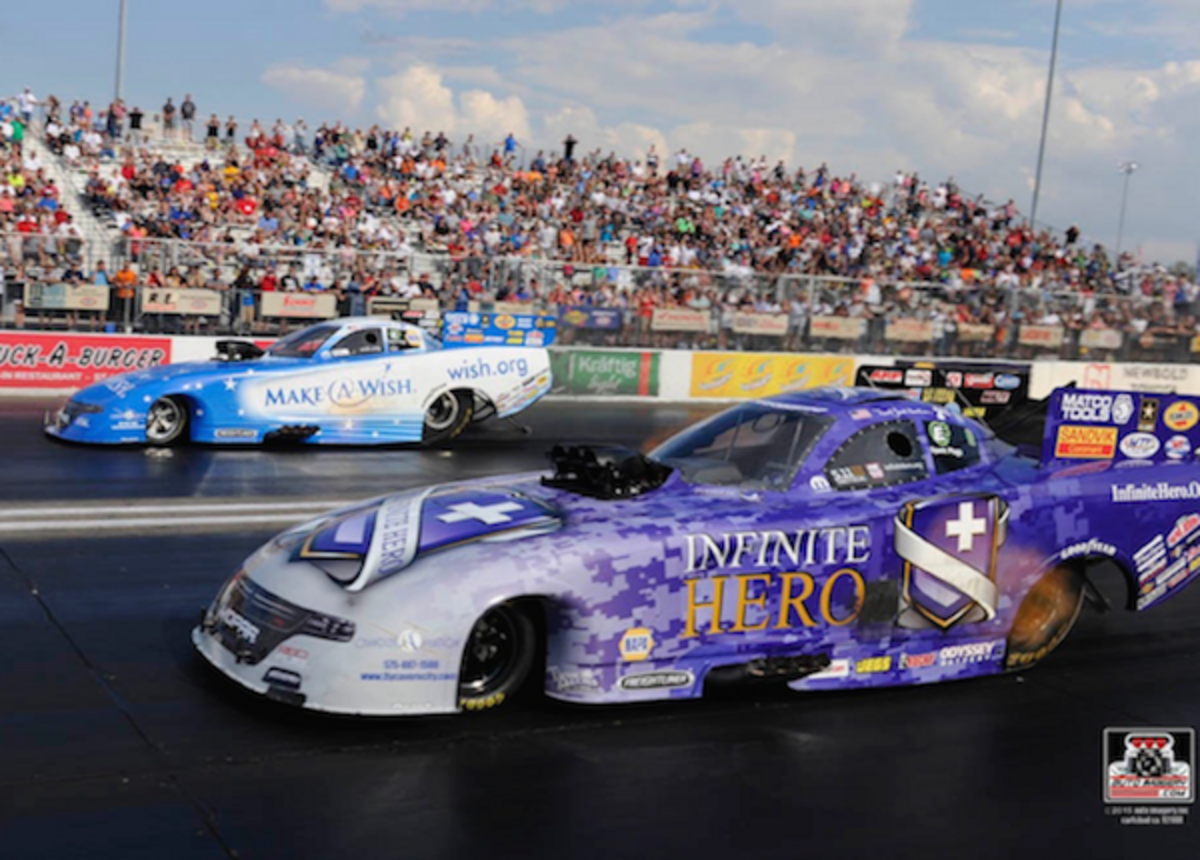 Speed City Announces exclusive deal with DSR
Cleveland, Ohio (January 30, 2017) Speed City's vice president John Bojec formally announced last week that his company has entered into an exclusive distribution agreement with Don Schumacher Racing. The agreement defines a sales plan where DSR will supply all of the NHRA Pro Teams with the Star Racer 'Plus' Supercharger belts.
The 'Plus' belt was designed for Nitro burning engines that produce over 11,000 HP that tends to be very aggressive on the belts. The DSR organization was a clear choice to work with, not only are they the largest professional team in NHRA but they are a substantial manufacturer for racing parts and equipment.
Although Speed City and Mitsuboshi knew they had a robust product from the success they found in the NHRA Top Alcohol ranks, however it was DSR who helped re-design the 'Plus' specification to ensure the belt was the best it could be.
When Speed City first met with Todd Okuhara, DSR's director of racing operations, he put a plan into place to build a solid foundation for the success of the supercharger belt. Okuhara gathered his championship winning crew chiefs and began crafting a plan to build their engine configurations around the Star Racer belt.
"After months of successful testing the DSR brain trust was making additional improvements on the belts performance, improving the drive system and manufacturing the components in-house, DSR has taken strides ensuring the value of our product," said Bojec.
This meant that a change in the pulleys would only complement the new belt is such a way that these nitro burners could achieve up to 5 runs on a single belt where the competitors brand was lucky to make one without failing.
Bojec stated "That although the racing community is very aware of Don Schumacher Racing they may not know that his organization goes way beyond there on track performance. DSR is a major player in the manufacturing business, they literally build nearly every component for their four Funny Cars and four Top Fuel dragsters, the DSR facility is absolutely stunning. It's like walking into any major automotive facility."
This is only the beginning for Bojec, Star Racer and DSR as they look to keep building and providing the best parts/services racers can buy. Bojec exclaimed, "Speed City and DSR are looking at the future in racing, with this much capability we want to tap into all the other classes in motorsports and provide them with the top quality parts DSR in manufacturing now. We are looking at the alcohol and tractor pulling areas to see what their needs are. We already know that the parts DSR is currently manufacturing have been providing consistent championships so having an opportunity to extend that success in other areas should provide positive results."